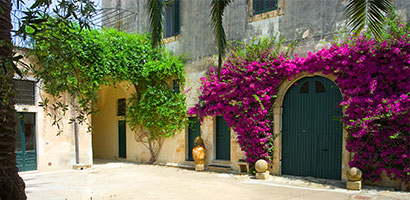 Sweet awakenings
If you are in search of a healthy vacation, waking up to the light and the scent of the country makes Casina Romita, a symbol of good health, the ideal choice.  The smell of brewing coffee and freshly baked cakes, followed by a delicious, nutritious breakfast allows you to start the day with vitality and happiness.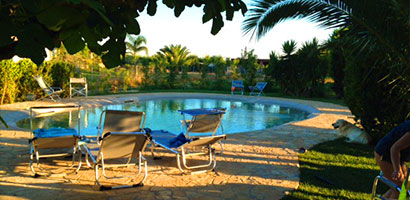 Time to Relax
Casina Romita offers a choice of relaxing, healthy activities – swimming, bird-watching, walks among the silver-foliaged olive trees and cycling or jogging in the attractive countryside. For the less active, one can relax by the pool in the shade of the pergola.
---
Come and spend your holidays in the Salento and relax at B&B Casina Romita, amongst the olive and fruit trees, just 3 km from the centre of Lecce and a short distance from the town of Lequile. The typical "country house" of the late 1700's, on the outskirts of Lecce, strategically placed re the road network, offers bright comfortable accommodation together with harmonious and relaxing communal areas. There are 4 large, quiet sleeping areas consisting of 2 suites with bathroom and private terrace and 2 double rooms with shared bathroom, shower and jacuzzi. All rooms have television, wireless internet, mini refrigerator, hairdryer, air-conditioning and a safe. Proximity to the university centre "Ecotekne" makes the B&B ideal for exchange students or contract workers.
---